Travel with me to La Maddalena
La Maddalena is a small outlying island between Sardina and Corsica, while it is not a mainstream tourist destination, it is for people who fancy a weekend soaking in true Sardinian hospitality and enjoying delicious cuisine.
Speaking of cuisine, a lot of people think that Sardinia/ La Maddalena is renowned for its seafood, but the fact is the island is best for a sumptuous meat feast and delicious pecorino cheese.
It was a beautiful Sardinian summer when we spent 5 days there in July. The journey from Bristol to Olbia is roughly two hours, plus another ferry and taxi ride, we finally arrived at our Airbnb rental.
It is a lovely one-bedroom apartment located in the bottom of the hill, with a supermarket across the road, it provides basic food and drink supply. Many fabulous restaurants are within walking distance. If you are fitness geek like me, there are two gyms on the island, Planet Fitness and Palestra Cross Fitness. I went to Planet Fitness because it was only 5 minutes walk from where I stayed and the owner was very friendly!
A must-do activity on La Maddalena is to hire a boat and sail to the nearby islands. We did it for two days, it was such a bliss swimming and snorkelling in the Mediterranean Sea, the turquoise water and serenity took my breath away. Hiring fee is standard, boat hire details here.
To explore the island, scooter is definitely the best way, as most beaches were quite far apart. You can hire scooters at the square for about 5 Euro a day, remember to bring your driver license. Taxi service is also available if driving is not an option.
There were a few restaurants that we really love - La Scogliera which sits on the Smeralda Coast, you can enjoy the best of Mediterranean while sipping Ruinart, it will be featured in the next Food & Drink post. La Grotta in the square is good for the seafood. Da Zione is quite well hidden, it is up on the hill so make sure you download the location on GPS map, they serve excellent trattoria style cooking. Il Rifugio dei Peccatori is a traditional Sardinian roast meat restaurant, we had a sumptuous meat feat at the restaurant on the last day of our trip.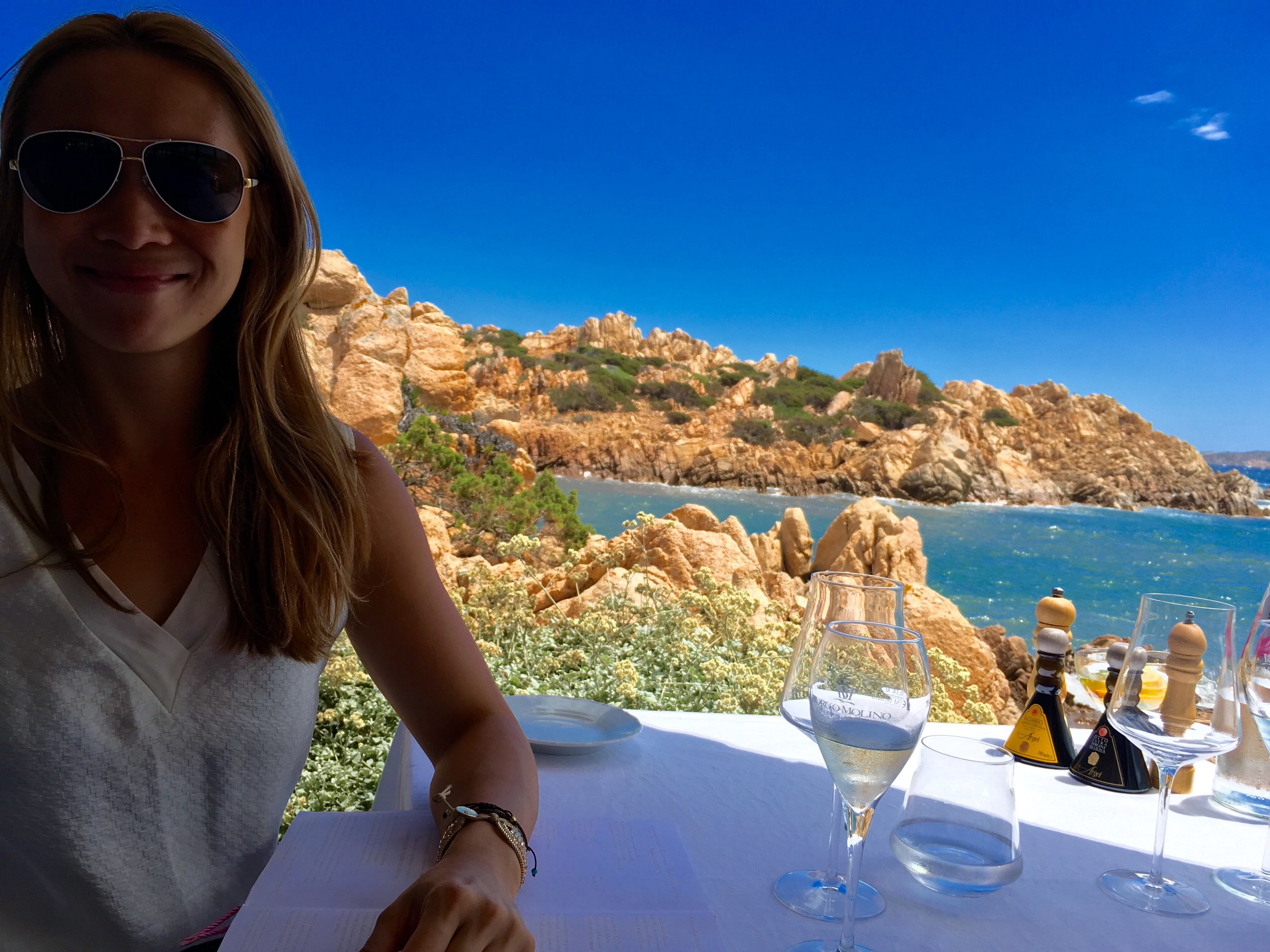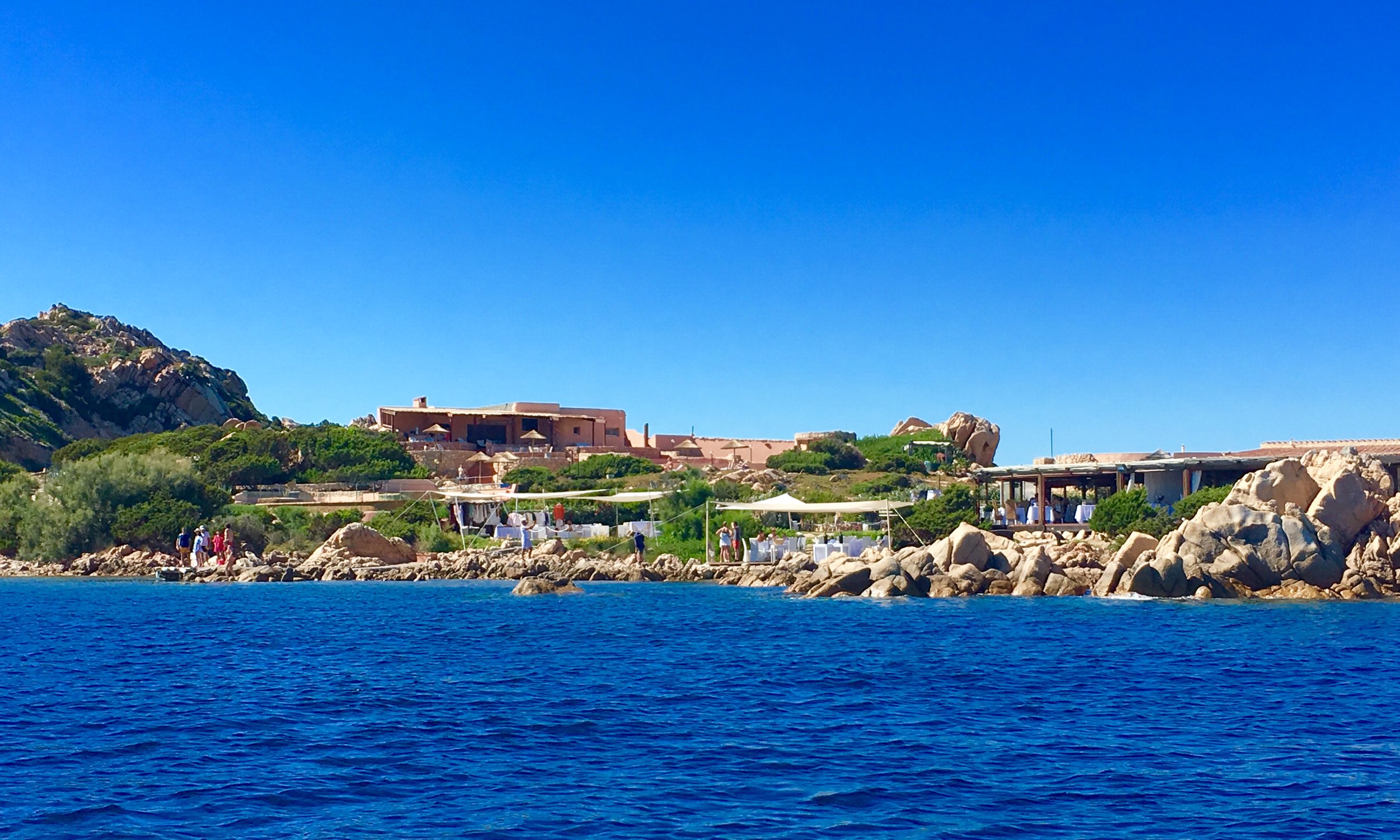 If you would like to share you favourite parts of La Maddalena, leave a comment below!